B2B trade is evolving rapidly – Is your business being left behind?
The progression and innovation seen in the B2B trade space in the last decade has changed the sector entirely, and that's not about to stop. With the increasing supply of quality information, advice and options B2B traders are faced with online, competition is at an all-time high.
This recent article interestingly states that 2020 was the first year in history that more invoices were processed electronically rather than manually, showing a shift towards digital methods in the B2B payment landscape. On top of that, B2B buyers across the world are only getting younger, these "tech natives" are gaining more buying power within their markets as a result of the jump to trading online.
It's not just buying power that is increasing for B2B traders. Allowing online transactions, has given B2B firms across the globe the opportunity to open up a new revenue stream that can be used instantly around the clock. Faced with this, the traditional methods of selling by email, telephone and face to face that are becoming more antiquated.
Covid-19 as a Catalyst for Online B2B Trade.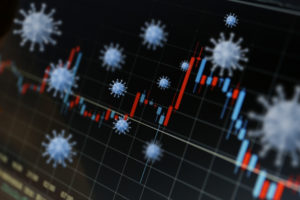 It's no secret that Covid has changed the way businesses operate forever, but just how much has the pandemic affected B2B trade?
‍
‍This Mckinsey & Co article is a testament to how drastically B2B trade has changed in the last year. The mass move to digital scale up was a natural crisis response for traders, but has now become the new norm with over 75% of traders saying they prefer the newer, more digitised approach to trading, even after the lifting of lockdown restrictions. Furthermore, B2B executives globally say that online selling has been as effective, if not more effective than previously used methods, not just in regards to selling, but prospecting too.
As the top decision makers in the B2B space react to the pandemic with ingenuity and acceptance, it is essential that others follow suit in order to keep up with innovation. The use of third parties in this instance may be crucial in order for traditional B2B firms to gain credibility.
‍
What lies on the horizon for B2B trade?
The development of the B2B space doesn't stop there. As the Cryptocurrency market faces mass adoption with major firms such as Tesla and MicroStrategy investing Billions of dollars into Bitcoin, trust levels in blockchain technology and the Crypto space in general are increasing. The trickle down effect of this? More and more B2B firms are accepting Cryptocurrencies as payment for their goods. This is fairly advanced even by today's standards, but is expected to become the norm in the coming decades.
What's the first step when innovating your B2B business? Trading Online. Don't get left behind.
‍