B2B marketplaces are the trillion-dollar idea just about to hit the horizon.
For years, B2B businesses have been following in the footsteps of B2C sales. After all, in a world where customer experience and convenience are king, why shouldn't shopping for business solutions be as simple as grabbing a new set of steak knives online?
We've discovered that although the sales cycles and relationships are often longer with B2B clients, the initial buying journey can feature many of the same steps. Your business buyers already expect to be able to shop online, interact with success managers via websites, and even access digital demos.
B2B marketplaces are the next step on this journey to more streamlined shopping experiences for current clients. Combined, B2B and B2C marketplaces are set to grow from a value of $2.01 trillion in 2018, to $7.1 trillion in 2023 according to iBE. So, what does this mean for B2B brands?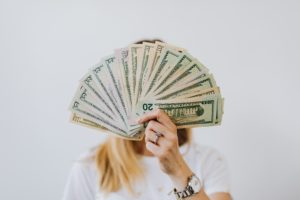 The Age of the B2B Marketplace is Here
The way businesses shop for solutions is changing.
In the last few years, online marketplaces like Amazon have gained more attention in the B2C world. Customers appreciate these platforms because they're simple, effective, and easy to use. More importantly, they get to browse through different options and do their research right there in the platform. 83% of B2C buyers prefer the marketplace with the broadest assortment of products.
B2B transactions are heading in the same direction. Forrester research reveals that B2B buyers now prefer to buy online, and they're even accustomed to making a handful of work purchases on marketplaces like Amazon and Alibaba.
B2B distributors are reaching a crucial fork in the road for profitability. Companies can either embrace the new marketplace model, and give customers the experience they expect, or risk losing out to your competition.
According to the iBE, only around 7.5% of the annual $7.9 trillion worth of online sales are made via marketplaces for B2B companies. However, businesses are beginning to recognize the values of trading via marketplace platforms. By 2024, iBE even believes the market potential could increase to $12 trillion, with marketplace sales accounting for around 30% of all sales.
Why Digital Marketplaces Make Sense
We've been heading towards a future of B2B marketplace selling for some time now. The lifecycle of the purchase in a B2B environment is perhaps better attuned to marketplaces than the B2C purchasing journey.
Most B2B purchases involve a chain of decision-makers, complex paths to purchase, and excessive back and forth between teams. In this environment, clear access to information, a wide selection of options to choose from, and a simple checkout process is key.
While the path to purchase for B2B buyers may be difficult to map, an overwhelming majority (89%) of B2B customers start their process with a search engine. What's more, these buyers are often conducting around 12 different searches before they engage with a specific brand's website. B2B customers go through exhausting processes to find the right selection of tools in the correct space.
Marketplaces are becoming a valuable avenue for vendors to research their options and build a more customized package of solutions for all of their business needs. With marketplaces, business buyers can find all the tools they need in one place, with a single bill to worry about and fewer hours spent skipping between supplier websites.
Just look at one of the few B2B marketplaces available right now: Alibaba. In 2019, the Alibaba marketplace gathered more than 10 million buyers on its platform across 190 countries. The Alibaba brand is even outpacing Amazon and other market leaders with a massive 60% year-on-year rise in revenue.
Now is the Time to Invest in B2B Marketplaces
For B2B buyers, an effective B2B marketplace gives today's customers what they're looking for: a convenient, straightforward buying experience. Buyers are looking for a one-stop-shop for various complementary products and services. Your clients want the freedom to explore their options and mix and match the perfect solution for specific goals.
As buyers search for more freedom and flexibility, global sales on B2B marketplaces will grow to appeal to virtually every sector, from automobile manufacturers to the printing and packaging industry. Experts predict that this acceleration in demand for B2B marketplaces will only continue to grow as a result of the pandemic.
Even before the events of 2020, B2B marketplaces were expected to deliver around $3.6 trillion sales by 2024 – an increase from about $680 billion in 2018. Now that the pandemic has made a significant difference to the way buyers shop online and interact with businesses, the marketplace is set to consume the future of online sales.
Perhaps the most significant evidence that demand for these marketplaces is growing comes from this study by Digital Commerce 360, which discovered around 20% of purchasing managers are spending more on marketplaces today. In the pandemic, 22% spent significantly more on digital marketplace purchases.
‍