Online sales in the food and beverage sector have been growing for some time now. Of course, the pandemic prompted one of the region's biggest spikes, according to recent studies. The events of 2020 generated a massive increase in all kinds of eCommerce, but alcohol sales, in particular, seemed to skyrocket. Sales of alcohol online jumped 234% at the start of the pandemic; going forward, experts predict that this influx of shopping is likely to grow.
For wine sector innovators, this represents an incredible opportunity to unlock new avenues for sales. You can try everything from wine subscription clubs to online bulk wine ordering for consumers. But it's not just the B2C environment that has potential today.
Indeed, the B2B space represents an incredible opportunity for today's wine suppliers. More than ever, companies are looking for reliable access to a wide range of alcoholic options for their digital-ready customers.
The Rise of B2B Wine Orders
Research shows that the pandemic increased the sales of wine significantly in 2020, a trend that continues into 2021. The B2B market is growing at an incredible rate, particularly as companies struggle to maintain reliable supply from the chains they had before COVID-19.
B2B companies are searching for opportunities to buy in bulk via subscribers and distributors capable of offering custom experiences. Studies indicate that embracing a B2B environment could be the most beneficial way for companies to generate new income. One study found that corporate clients spend up to 300% more than consumers on average.
The same research indicates that around 50% of the B2B companies acquiring alcohol and wine online schedule their orders in advance, often using automated services to stock their inventory. This allows companies in the wine industry to create subscription offerings as part of their eCommerce experience, perfect for repeatable revenue.
Wine Companies Need to Capitalize on B2B
Companies can take their sales opportunities to the next level with B2B solutions. Already, many wine companies are beginning to discover the benefits of eCommerce and digitization. Selling online gives you the freedom to reach a wider range of customers from different environments. Provided you have the right shipping and fulfilment options in place, you can supply a huge market of customers without having to open a physical store.
Today's consumers in the B2C world have discovered the benefits of being able to browse through wine options and examine the flavours they want online before making a purchase. Many wine companies have even introduced new go-to-market strategies, including subscription boxes designed to meet a person's individual tastes, or an online "wine guide" system.
To thrive in the competitive alcohol environment from a B2B perspective, companies will need more than just a way for their clients to buy products in bulk. Today's companies will expect access to the same simple, and versatile experiences they're used to as consumers. This means buyers are looking for everything from customized package deals to eCommerce marketplace environments where they can build their own perfect order with suppliers.
Offer the right service experience from a B2B perspective, and you can expand your earning potential much further than what would be possible with a B2C clientele. Many B2B companies will be willing to invest in subscription services and repeat purchase agreements to keep their supply chain stocked.
Leveraging the B2B Opportunity
Tapping into the benefits of the B2B wine selling landscape is much like leveraging the advantages of a successful B2C eCommerce environment. Opportunities will automatically be greater for companies that can offer the most simplistic and streamlined webstore experiences.
According to experts, suppliers, manufacturers, and wholesalers are increasingly seeing new demand to meet their customer's needs with convenient purchasing solutions online. Around 30% of professional buyers currently say they would like to access most of (90%) of their supply online, only 19% are able to do so. The market is still open for wine companies that can make the transition into a digital future as simple as possible.
The opportunity is wide open for today's wine companies, but it will take something special to capture the attention of the biggest market share. Today, few wineries have an online presence capable of engaging their customers. Indeed, the alcohol industry seems to suffer significantly from a lack of fully responsive and integrated online experiences.
Fortunately for wine companies willing to innovate, this means there's plenty of space to outshine the competition and cultivate loyalty from a community of buyers.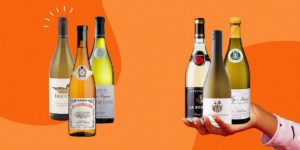 Tap into B2B eCommerce Correctly
Today's wine companies have the opportunity to access a rapidly growing marketplace among B2B and B2C buyers alike. However, it's important for these professional leaders to have access to the right tools if they're going to generate the best outcomes. SouqBox allows companies from all industries to develop innovative experiences in the digital landscape.
For companies keen to leverage eCommerce for B2C and B2B sales, SouqBox can deliver the transformative technology you need to capture the attention and loyalty of your target audience. Don't miss out on the online B2B wine selling boom.
‍