PRESS RELEASE – 1 Sept 23
'VetsFest' is one of the flagship fundraising events for the Wooden Spoon. It is a rare opportunity for national veteran age-grade rugby teams to come together and play in a 1 day tournament.
The Wooden Spoon, like so many charities, raises a significant amount of funding for good causes through events. At many of these events, there are auction-based activities and for an online auction, this is time-consuming using any other traditional route (email, whatsapp etc). 
SouqBox teamed up with the Wooden Spoon (WS) charity to help with fundraising in July 2023. Previously the event fundraising activity was a manual process and very time-consuming. SouqBox offered its e-commerce and marketplace platform T-Hub to the WS and specifically the auction capability. This was implemented in under 24 hours and provided the wooden spoon with a branded e-commerce site to use for the event.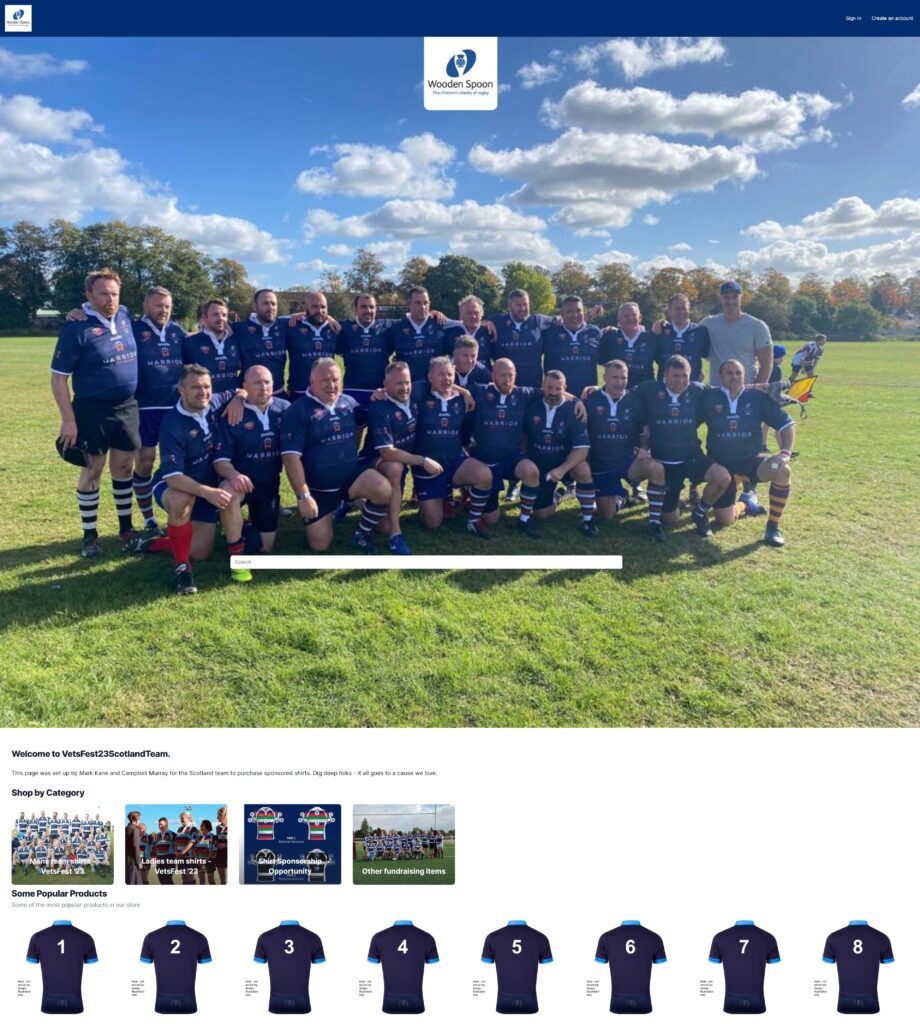 Matt Mitchell, Wooden Spoon National Rugby & Communities Manager said,
"We've worked with Souqbox, sponsor of the Wooden Spoon Scottish Vets team, to help overcome a time-consuming fundraising activity. Players in the Vets Fest teams bid to have a particular number on their shirt- which can raise over £2k per team towards our local Wooden Spoon supported Children's projects. However, managing over 26 separate team auctions using traditional communications channels not only eats into staff resources but can be prone to mistakes.
We piloted the Souqbox auction app (T-Hub) with the Scottish team which completely streamlined the process, without need for my intervention. and the players easily self-managed the auction of numbers allowing me to get on with organising the event. We look to roll this out to all team for Vets fest 2024."
Campbell Murray, SouqBox CEO & Founder said,
"Having been a big fan of the Wooden Spoon for several years, I was very excited about utilising some of our technology to help with this vital fund raising effort. We concentrated this effort on one of the veteran rugby teams as we had very little time to get this done. This completely automated the process of bidding for and paying for winning items.
We set up T-hub to handle B2B commercial trading but realised the requirements for the Wooden Spoon were similar in many ways. I am delighted that this pilot successfully raised money for the Wooden Spoon and look forward to a national roll out for the 2024 event season".